We recently upgraded a client's EPiServer 8.5 public multilanguage website to EPiServer 9.5 in production. Everything had worked just fine when going through both system testing as well as acceptance testing environments, but for this final step we hit a small snag. It seemed as if a few of our webeditor and webadministrator SQL user accounts had a problem introduced into their edit mode interfaces.
Pages, Sites, Tasks moves to Blocks, Media area
As you can see in the image below, the entire page tree section, as well as the sites and tasks sections disappeared from the left hand side of the EPiServer edit mode interface. It turned out that they had moved to the right hand side together with the Blocks and Media sections. Removing and trying to readd the Gadget manually did not have any effect.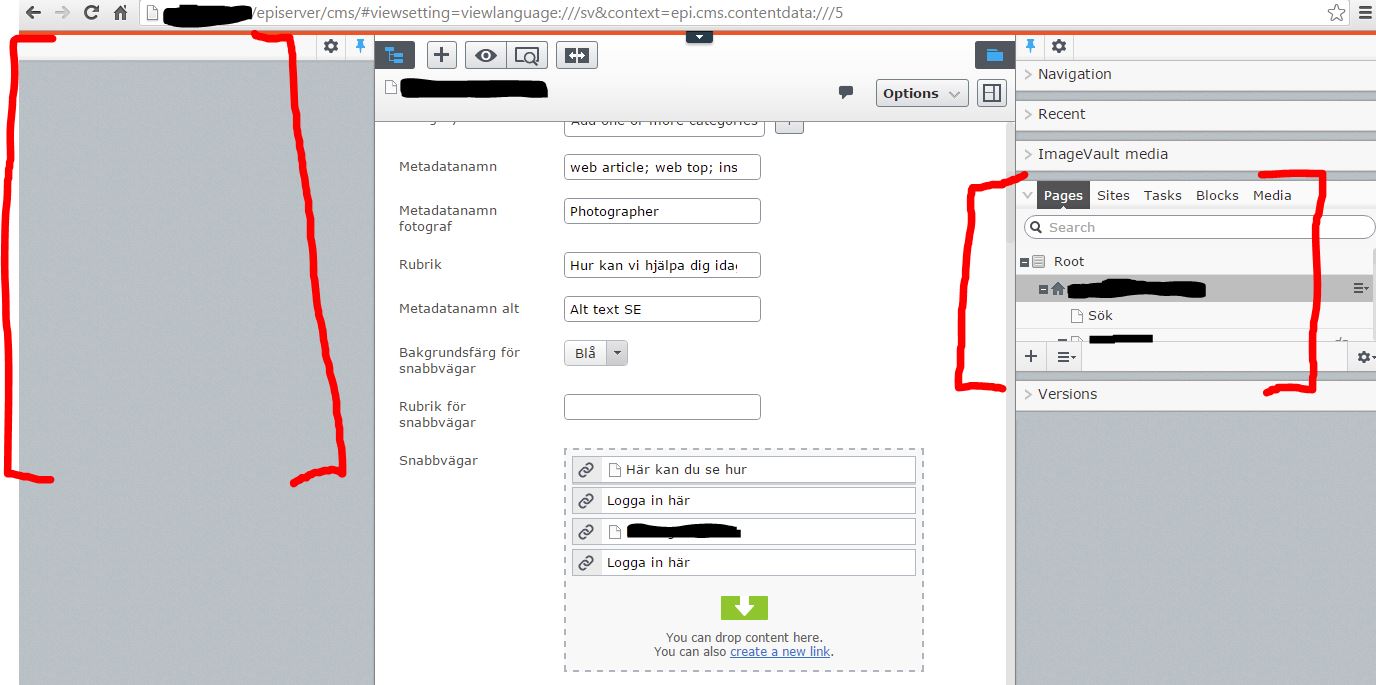 This issue may be resolved by the users themselves by resetting the EPiServer edit mode views in their settings interface (Go to My Settings under the username menu in the top right corner of the edit mode, click the Display Options tab, and then the Reset Views button). This will however remove any customizations made to the panels restoring everything to EPiServer's default settings.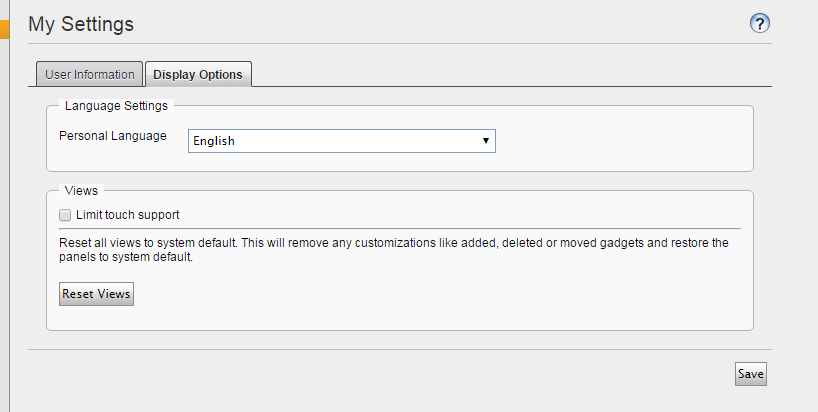 If you're up for doing the work yourself, you will also find a similar button in the EPiServer admin mode, if you use the search user tool, and click on a username.